How to send netfile to CRA?
Since myTaxExpress 2013, you can submit the netfile directly within myTaxExpress software. The interface may differ slightly from version to version, but the basic steps remain the same.
Version 2020 and later
1) Click the icon "NetFile Return" or the menu Filing/Print > Netfile to CRA

 2) Click the "No" button if you only want to file the current year's return.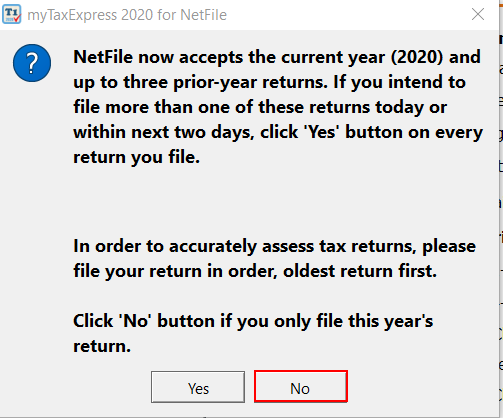 3) You may be prompted a series of warning messages for possible credits unclaimed or confirmations for some special cases. You can click the "OK" button to ignore and proceed, or the "Cancel" button to abort the operation so you can verify the return if you should claim or you have omitted those special cases.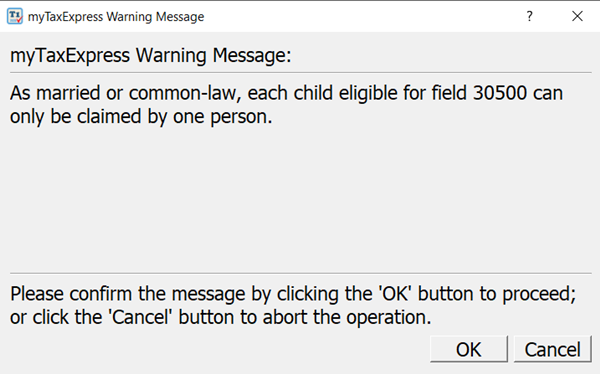 4) Click the "NetFile Return" button.
 5) Select the checkbox to agree on the Terms and Condition for the NETFILE service. Click the "OK" button to send the file.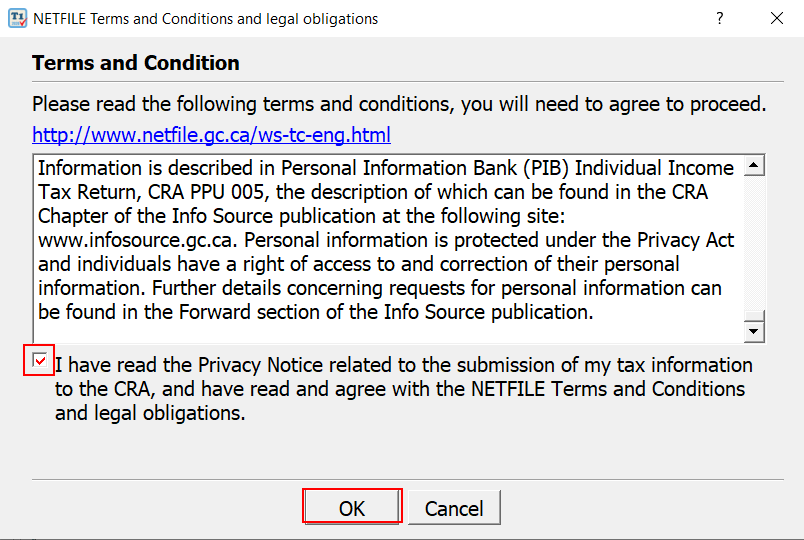 ---
Older versions
1) Click the icon "Create netfile" or "NetFile"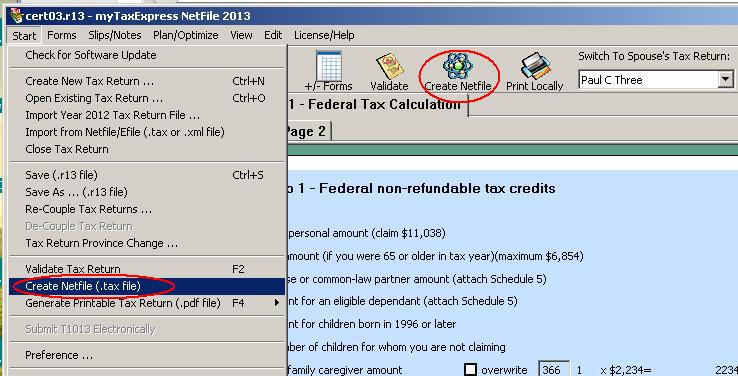 2) Click the 'Submit Netfile' button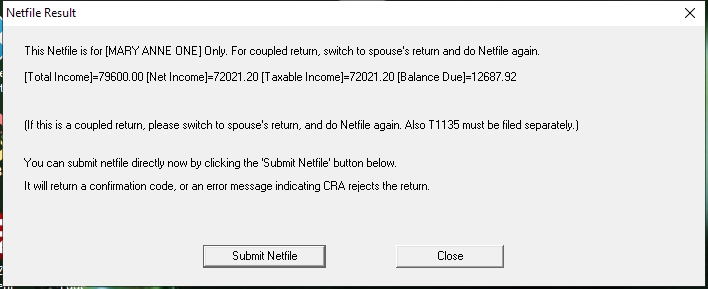 3) Read Netfile terms and conditions, and click the "Continue Netfile" button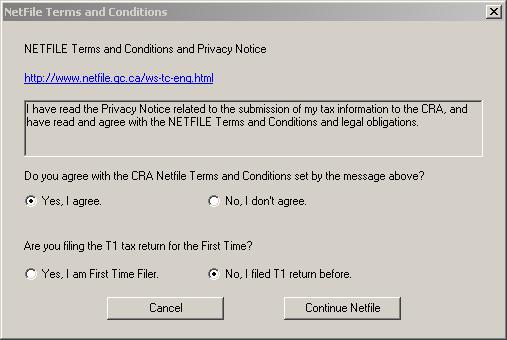 4) Receive Netfile confirmation code, or an error message if Netfile is rejected by CRA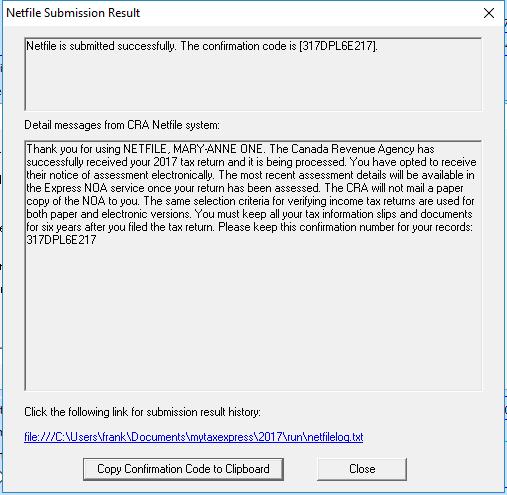 5) You can save the return file again, confirmation code is saved to return. It will be printed on page 1 of the T1 of the client copy.