How to access the My Account (Dashboard) page on docsign.ca?
Once you have registered with the docsign.ca website, you can log into the My Account (Dashboard) page on the docsign.ca site. 
In the Points / Subscription section, it shows you the points balance, and your current subscription information if applicable. 
In the Service section, you can track E-Deliver or E-Signature requests you have sent to clients with status or download links, etc. If you choose to enable Tax Filing Report integration option in myTaxExpress/T2Express, you can track filing records about taxpayer's name, Status, Confirmation code, or any confirmation message received when filing. 
In the Other Tools section, you can track orders you've made on the website, view/download/generate receipt files for orders. We also offer a free invoice tool that you can generate a beautiful invoice and send to your clients.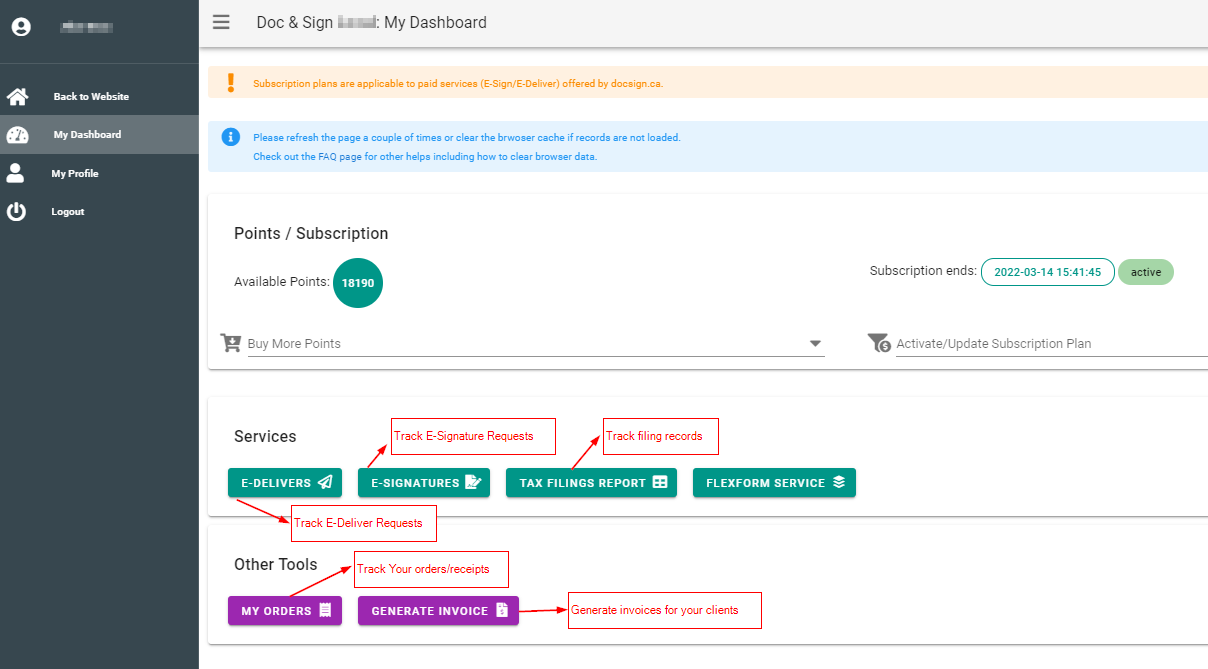 The following video shows you how to log into your Dashboard.