Request E-Signature for T183 or T1013 prior to 2020
myTaxExpress/T2Express software integrated with docsign.ca website to request E-Signature for T183 or T1013 from year 2020. For previous years, e.g. 2017, 2018, or 2019, you will need to login to the docsign.ca website and send requests from your account (dashboard) page. In the following instructions, we use myTaxExpress 2019 as an example to illustrate the whole process.
Step 1: Generate a PDF file (T183 or T1013) by using the "Print return" function in the software first.
Ensure the T183 form is selected on the left navigation panel in the software.
In the "Print Option" window, select the "Print current selected form only" option, then click the "OK" button to proceed.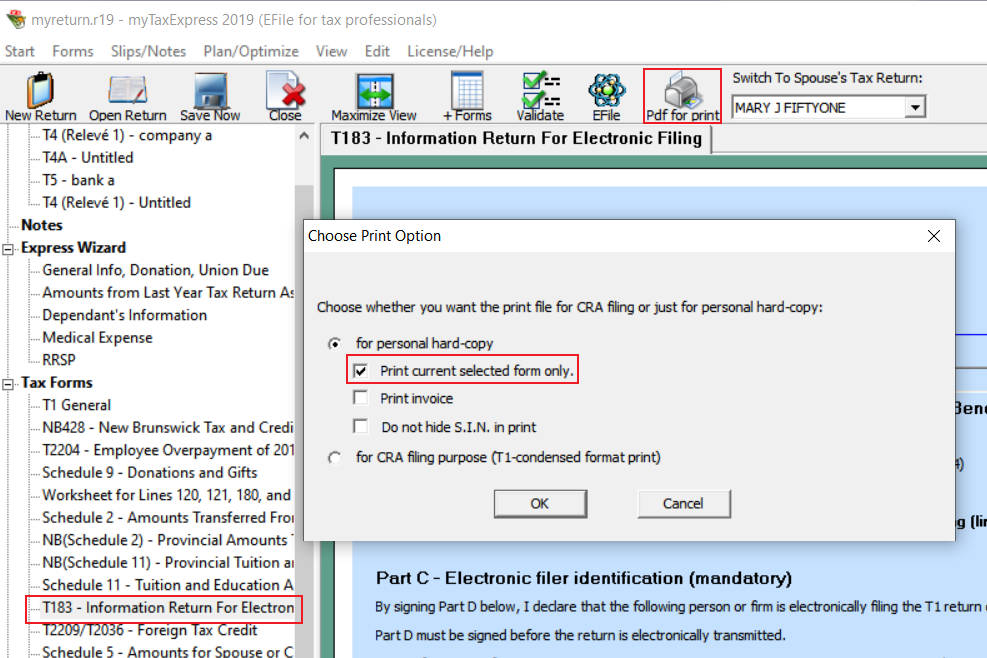 The software will display a dialog on where the generated .pdf is stored as the screenshot below. Note down this location as we will need it later.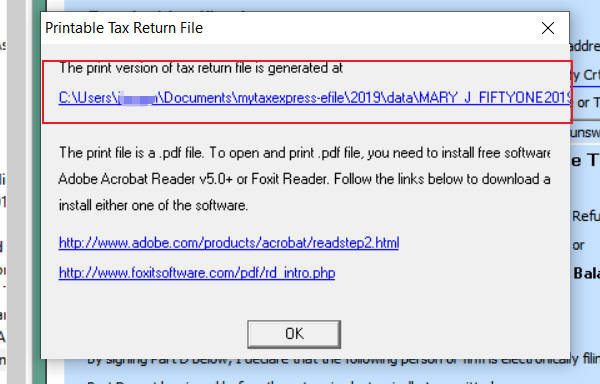 Step 2: Login to the docsign.ca website with your registered email and password.
You will be redirected to your Account (My Dashboard) page. If not, click the "My Account" link at the top of the website.
Make sure you either have at least 10 points or an active subscription.
Click the "E-Signatures" icon in the Services section.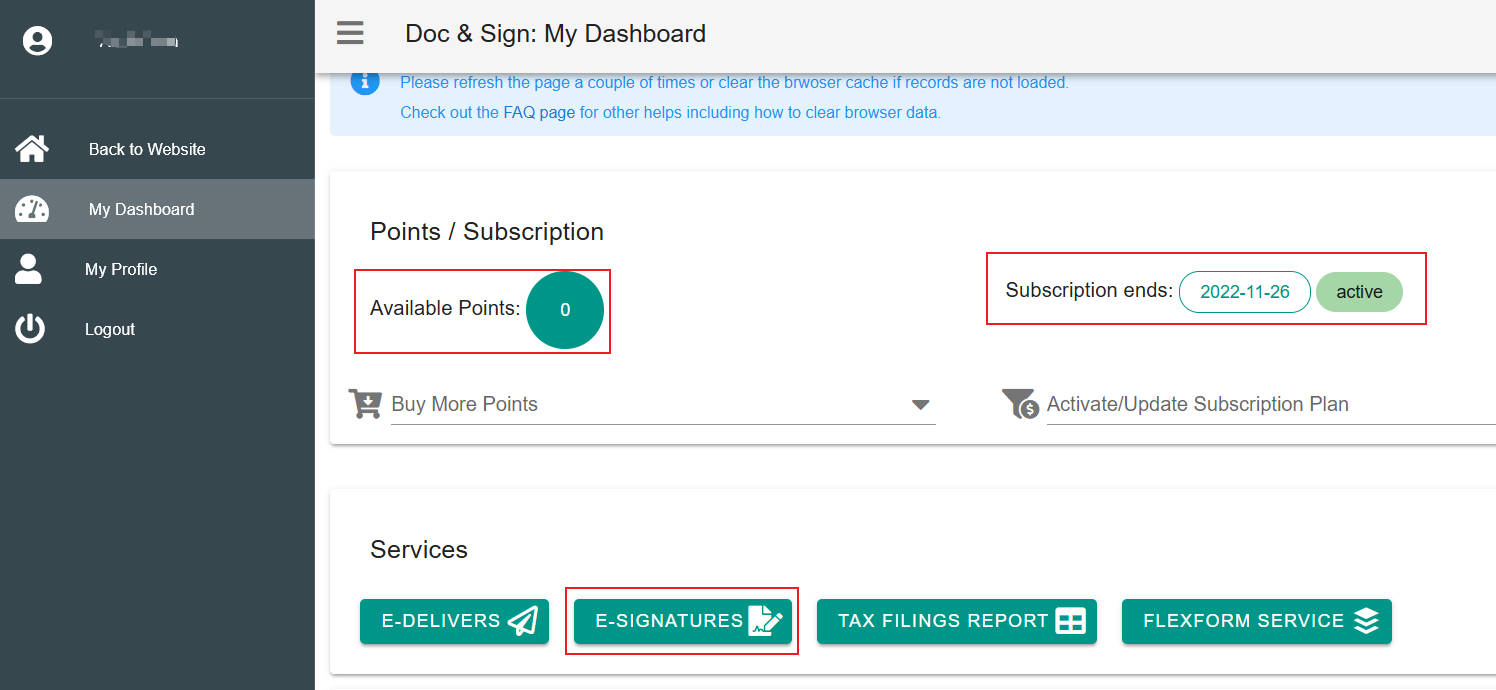 Step 3: Send a new signature request
Click the "Plus" icon at the top-right corner of the screen.
Fill in the form and upload the PDF file generated from Step 1.
Click the "Submit" button to send the request to your client.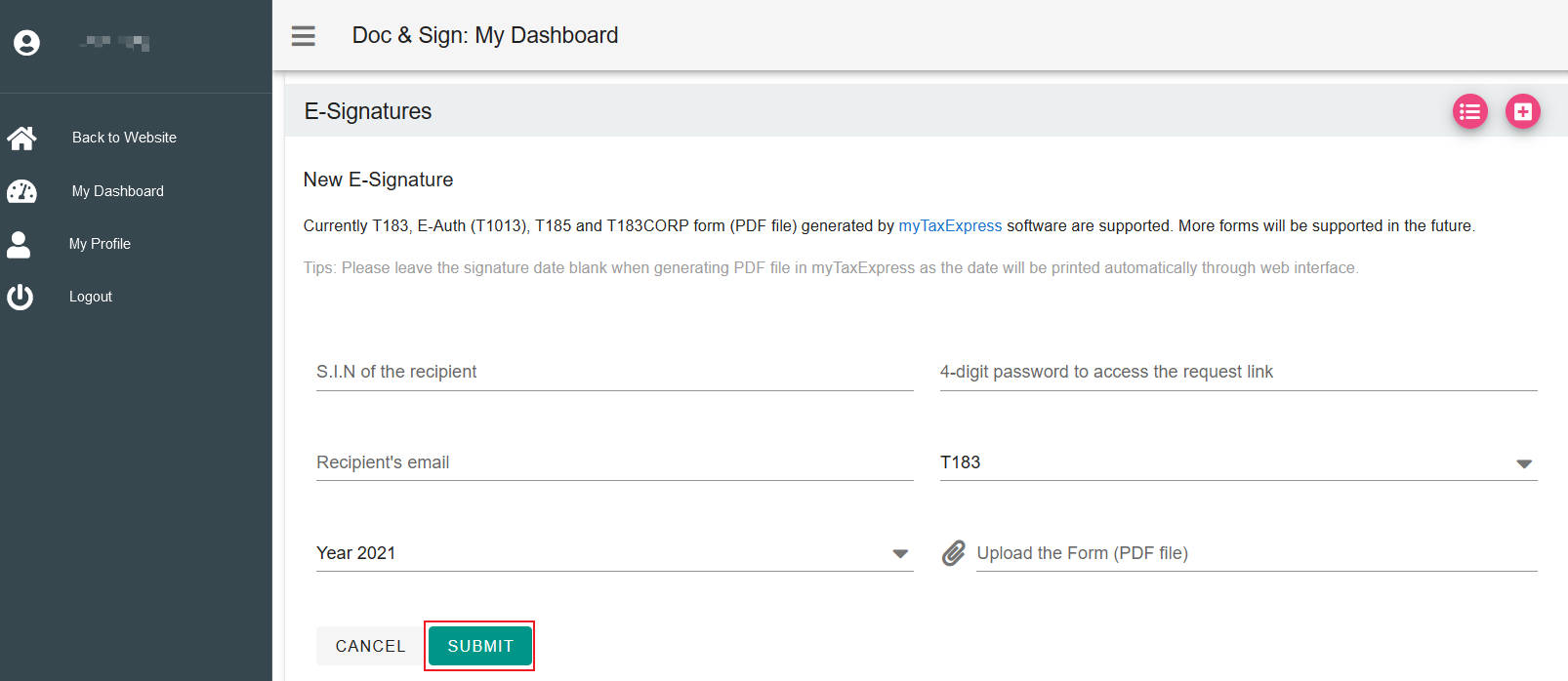 Your client will receive an email to complete the request as described in this FAQ: How to complete an E-Signature request?
Other related FAQs