Step 4 - Add/remove other tax forms
To add other tax forms you can choose the menu Forms > Add a tax form or Forms > Add/Remove multiple tax forms. It may appear slightly different in various versions, see screenshots below.
In the later version T2Express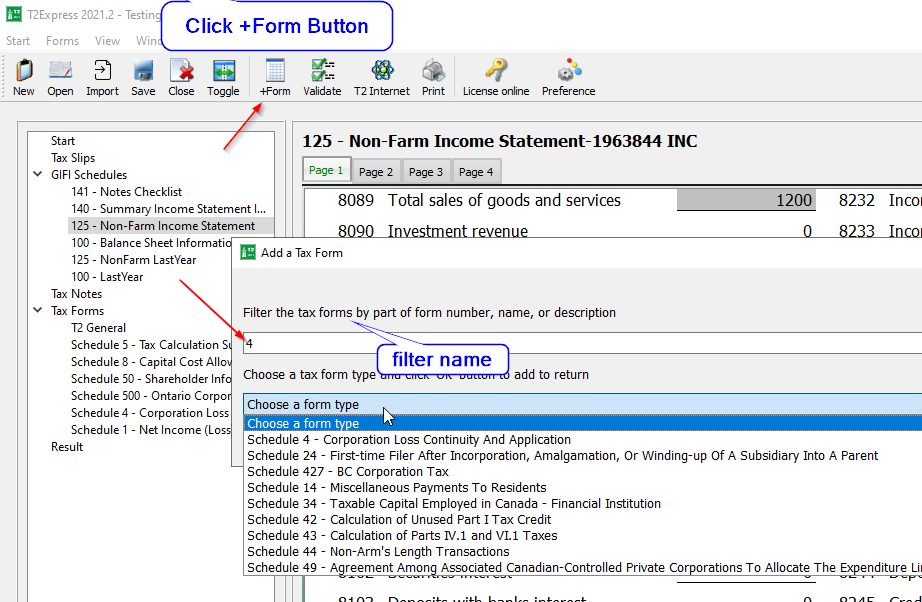 In the older version T2Express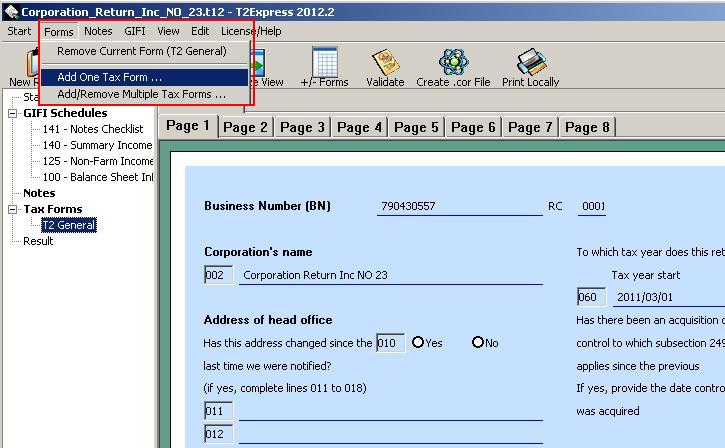 You can remove a tax form by righ-clicking the form in the left pane and choosing the Remove current form from the pop-up menu.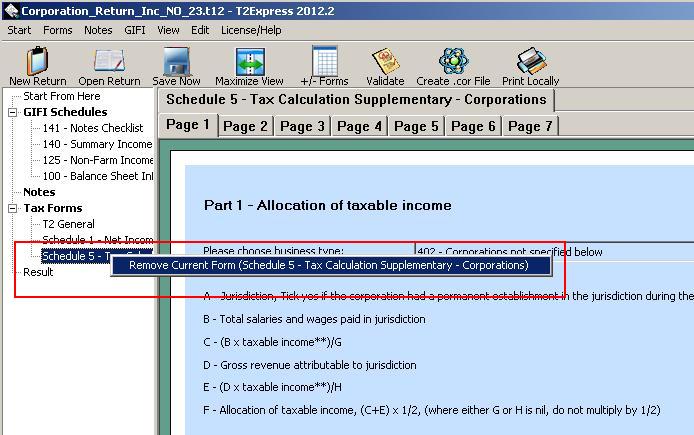 Related FAQs