Step 6 - create .cor file or tax return print
At last, when a T2 return passed validation, you can create a .cor file for Internet filing; or generate tax return print. A sample print file (.pdf file) can be downloaded here.
   You can file the return in two ways: 1) Submit the cor file within the software by clicking the "T2 Internet" button, or 2) Upload the cor file manually through the CRA website Corporation Internet Filing page.
Here is a short video to demonstrate the process.
Click the button "T2 Internet" to create a .cor file, as shown below.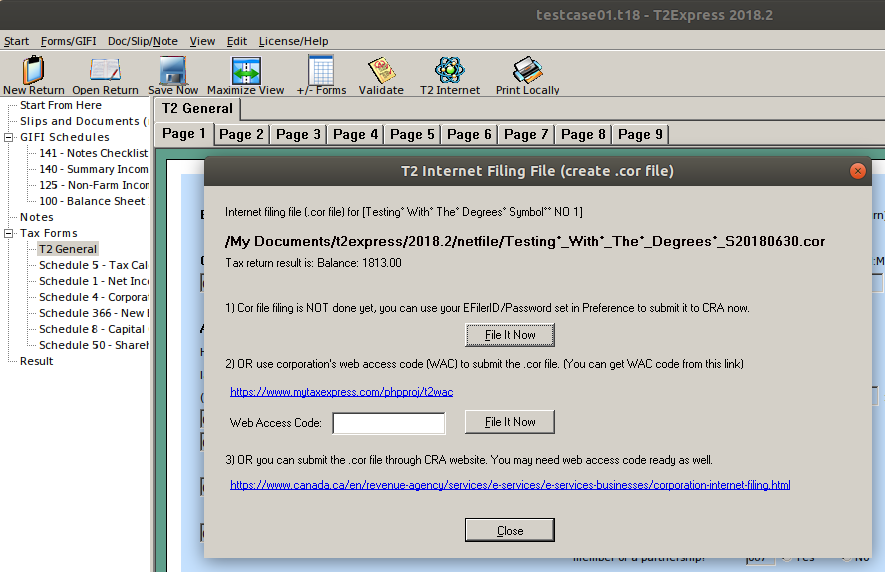 In the older version, the icon is named "Create .cor File"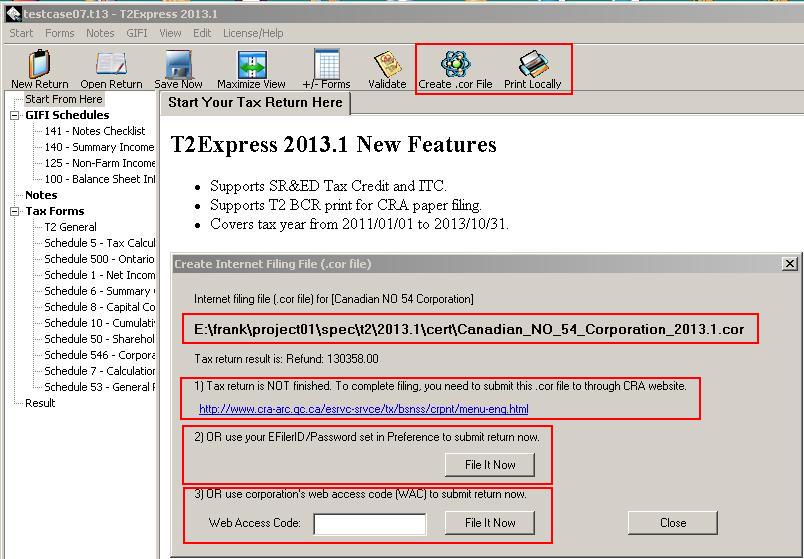 Related FAQs