Step 6 - Create .cor file or tax return print
After a T2 return passed the validation process, you can create a .cor file for Internet filing; or generate a printable PDF file (Print function) for the tax return. A sample printable PDF file can be downloaded here.
You can file the return in three ways after clicking the
Here is a short video to demonstrate the process.
Click the T2 Internet icon to create a .cor file, as shown below. Or use the menu Filing/Print > T2 Internet Filing (cor file). 
  You may also see some informational messages after clicking the T2 Internet icon. Simply click the OK button to proceed.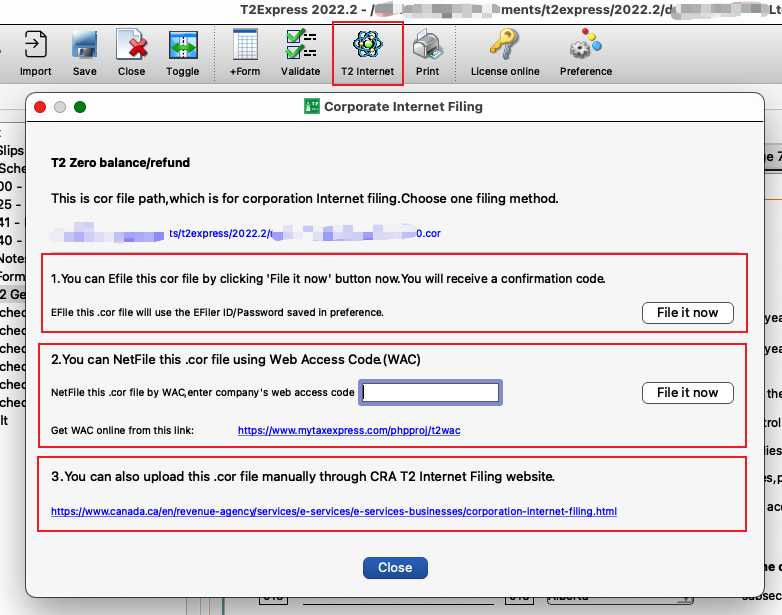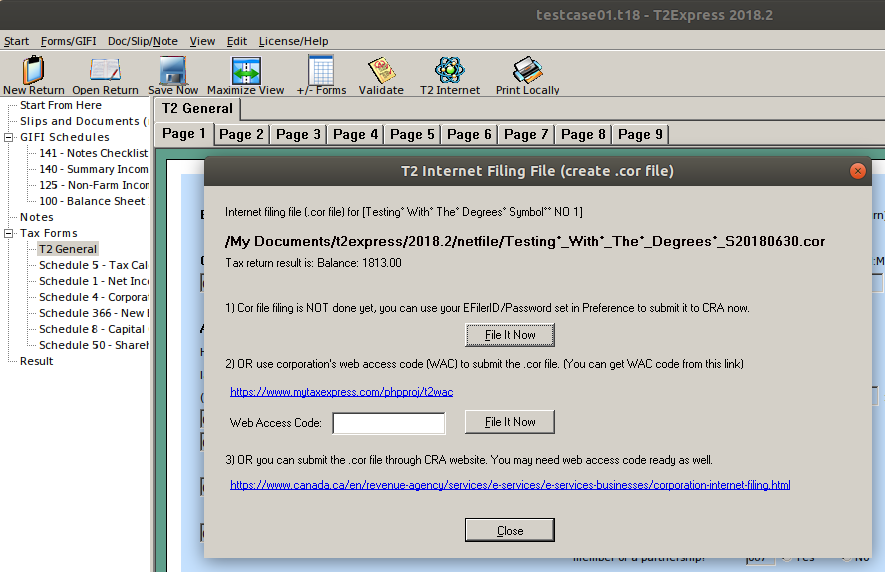 In the older version, the icon is named Create .cor File.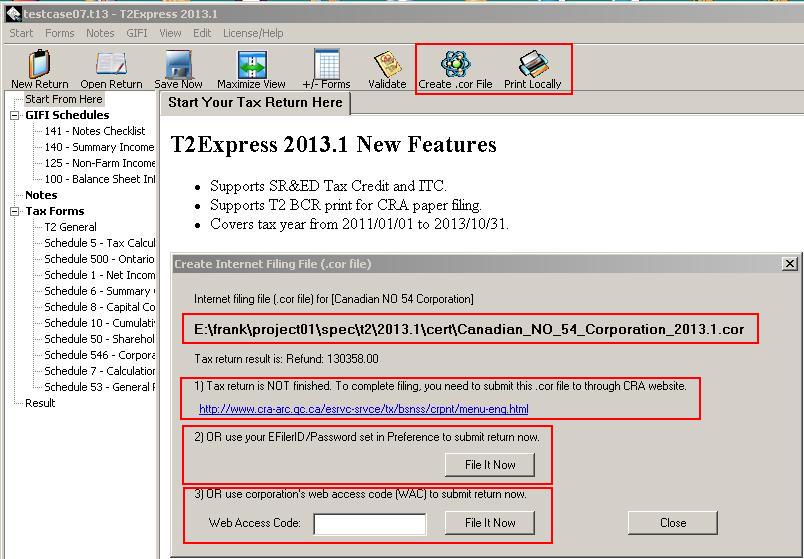 Related FAQs