What is Express NOA?
Express NOA (ENOA) is a new feature developed by CRA and is still under continuing changes. Please read this CRA web page to know more detail about ENOA.
How to use ENOA in myTaxExpress?
You can access the ENOA feature in the software by the men Start > Express NOA. Here is a recording clip about the process: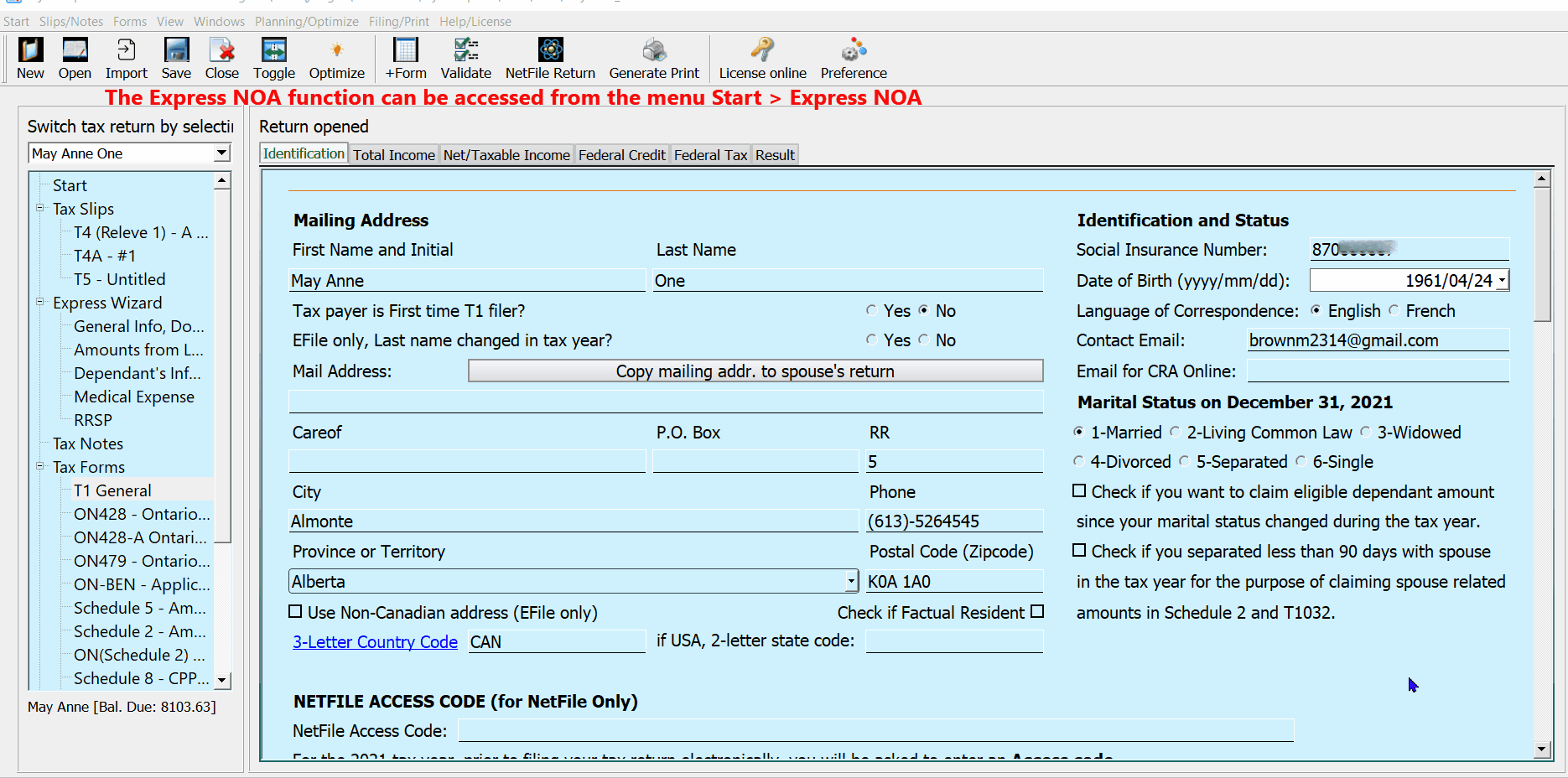 Sometimes your return may not be fully processed by CRA yet, you may receive a message like the following instead. Please wait for one day or two to retry in this case.