How to retrieve license key online?
An automatic email will be sent out after successful payment. In the email, it has two-piece information: one is your registered email address, the other is a verification code.
  You may not be able to retrieve a license online if the software is blocked to access the Internet connection by your firewall or anti-virus software, you can follow instructions to get the license key manually.
Choose the menu "License | Retrieve license key online" from software, an online license window will appear. Enter the email and verification code in the license window, click the "Retrieve License Key Online" or "Next" button to complete online license key retrieval.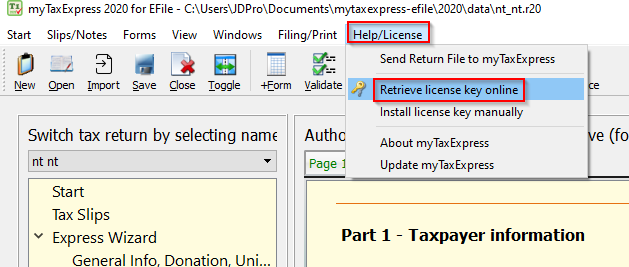 In the end, you will get a confirmation message indicating "License key is installed successfully".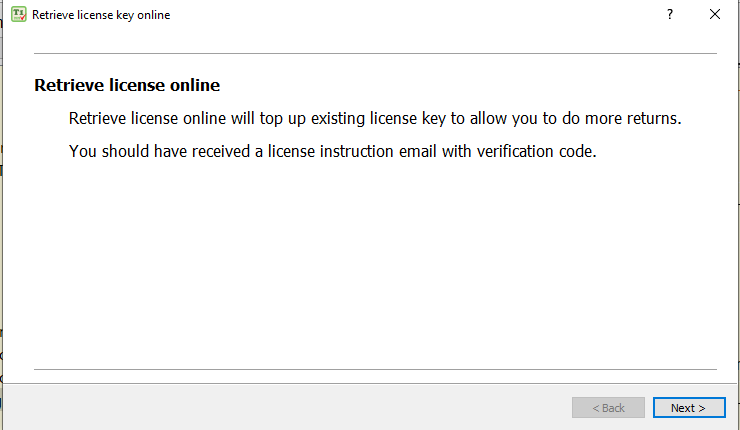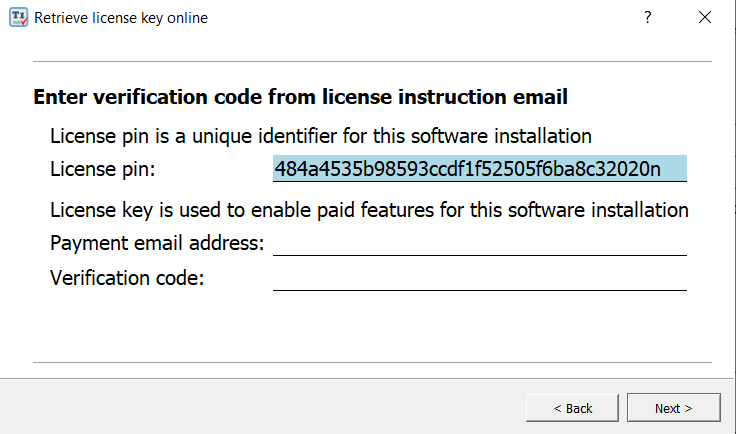 Version 2020 and later (Click to view)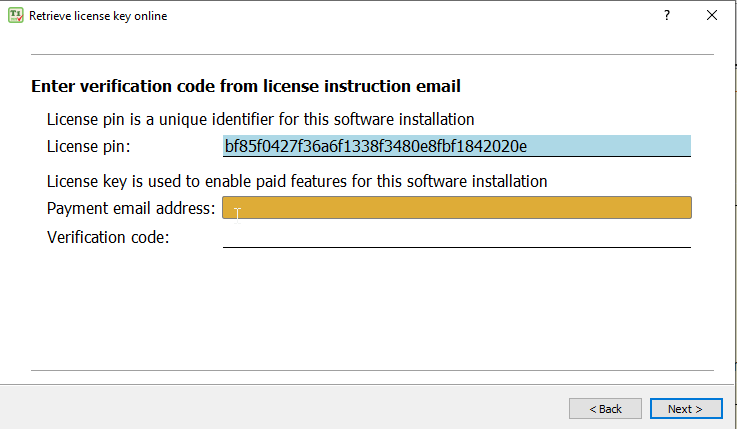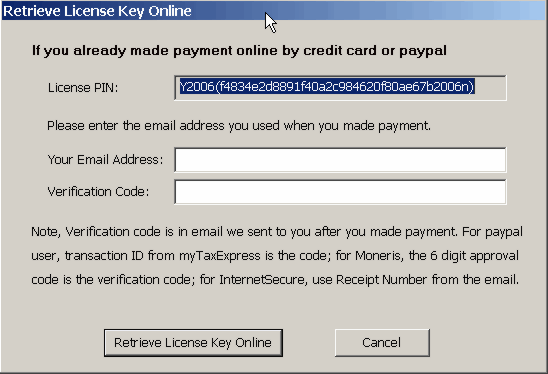 Version 2019 and prior (Click to view)
Related FAQs