How to add form T2125, T2091, or T776 etc?
Version 2020 and later
Those forms can be added from the menu Forms > Add a Tax Form or the  

 icon on the icon bar.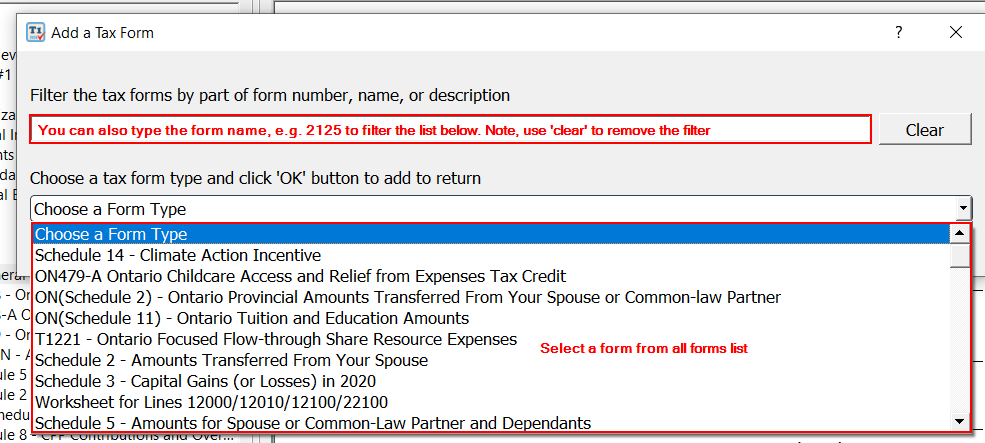 Version 2019 and prior
For those tax forms in which you can have multiple instances in the return, you can find them on top of the "Add/Remove Tax Forms" dialog.