How to add tax slips in the new myTaxExpress software?
There are two ways to add new tax slips to return files.
Method 1: Right click on the "Tax Slip" node on the left pane of the program. Next, select the tax slip you wish to add from the list.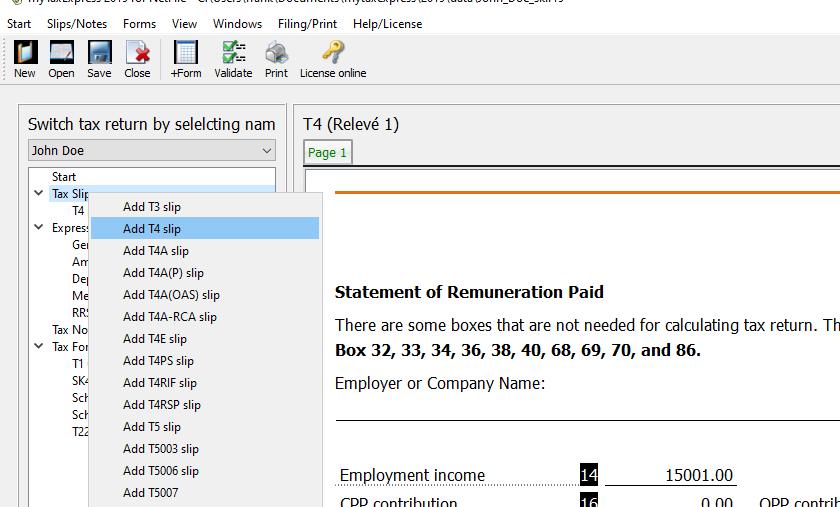 Method 2: Click on the "Slips/Notes" menu, and then select the tax slip you wish to add from the list that appears