How to maximize and restore tax form view?
Software main user interface divides the screen to left and right parts. The Left pane is a tree view of all tax forms and slips for the tax return. The right pane shows the detail of currently selected tax form or slip.
You can toggle software view by clicking the toggle button near the top of the program window. Clicking it once enlarges the right pane, and clicking it again return your view to normal.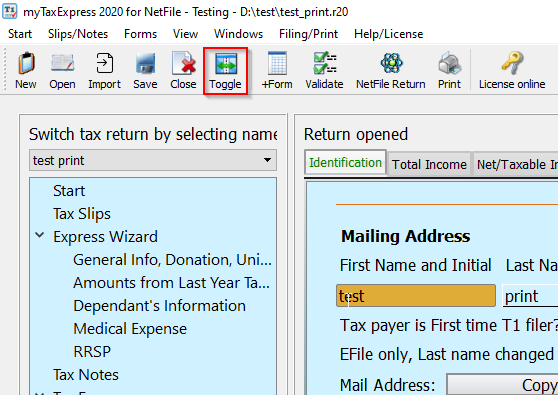 In older versions, you can toggle the toolbar button "Maximize View" to "Restore View", and vice versa, to enlarge and restore the right pane view; or through menu "View | Restore View"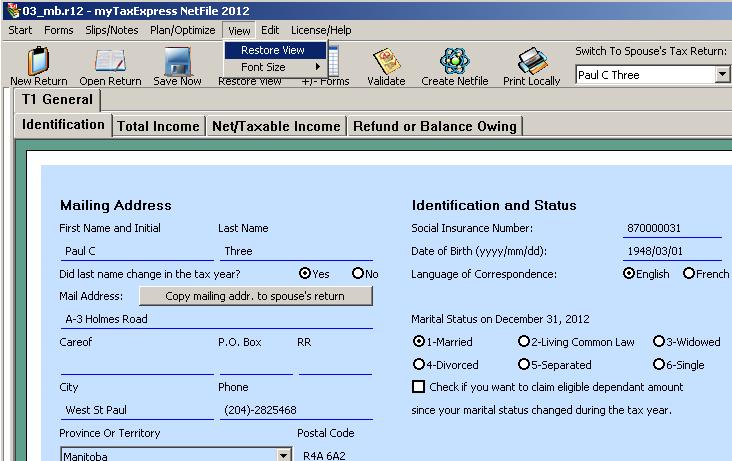 The splitting bar between the left and right pane of software is also draggable. You can hold download left mouse key to drag the bar to left and right.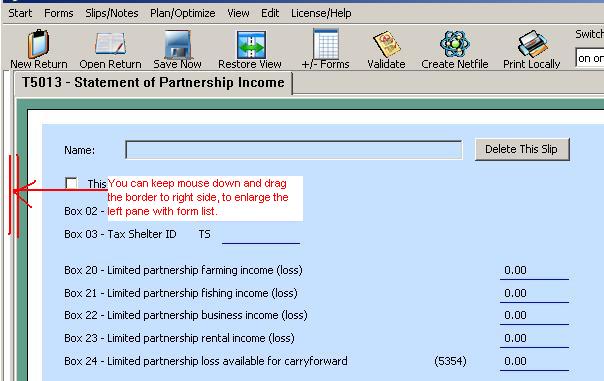 Here is a video demonstration for newer software versions: