How to activate a monthly subscription plan?
Registered docsign.ca users can choose either a Pay-Per-Use or Subscription plan to use E-Sign or E-Deliver services. For brief introduction about both plans, please check out the What is docsign.ca? page.
If you foresee your business will require both services more frequently, a monthly subscription plan may be more cost-effective than a Pay-Per-Use plan. 
   To activate a monthly plan, please make sure you have at least 80 points available first. Check out how to purchase points here.
Step 1: Log in to the My Account (Dashboard) page first.
Step 2: In the 'Points / Subscription' section, select an option from 'Activate/Update Subscription Plan' drop-down. 
   You can choose to activate a subscription for 30 days, 180 days, or 365 days at once.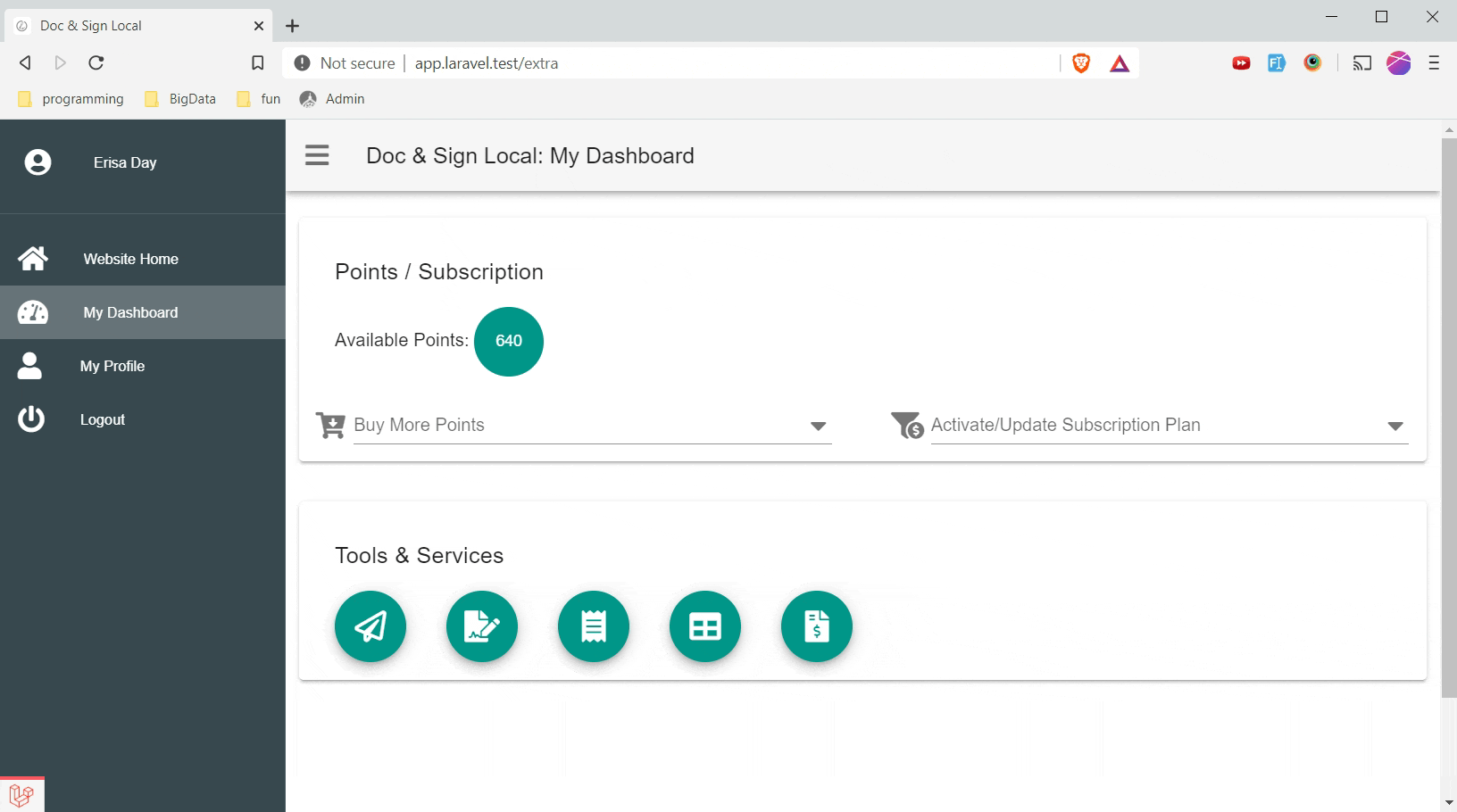 Currently, the subscription plans mentioned here are applicable to paid services (E-Sign/E-Deliver) offered by docsign.ca only.