Track returns you have filed on the docsign.ca website
This feature is completely free as long as you have a docsign.ca account, which is free to register as well.
This feature is only available for software released in 2020 and later.
You can watch a short video about this feature.
If you have registered with the docsign.ca website, you can track all the returns you have filed by enabling the 'Enable filing report to docsign.ca, you can easily search filing records later." option on the DocSign.ca tab of the Preference window in our software. You can check out the Set up docsign.ca preference page on how to set it up in our software product.
After logged-in on your Dashboard on the docsign.ca website, click the 'Tax Filings' icon in the Tools & Services section to access all your filing records. 
The following screenshot shows how the Filing Report will look on the Dashboard. you can filter and search filing records based on the taxpayer's name, status, dates, confirmation code, or message returned from the CRA system during filing.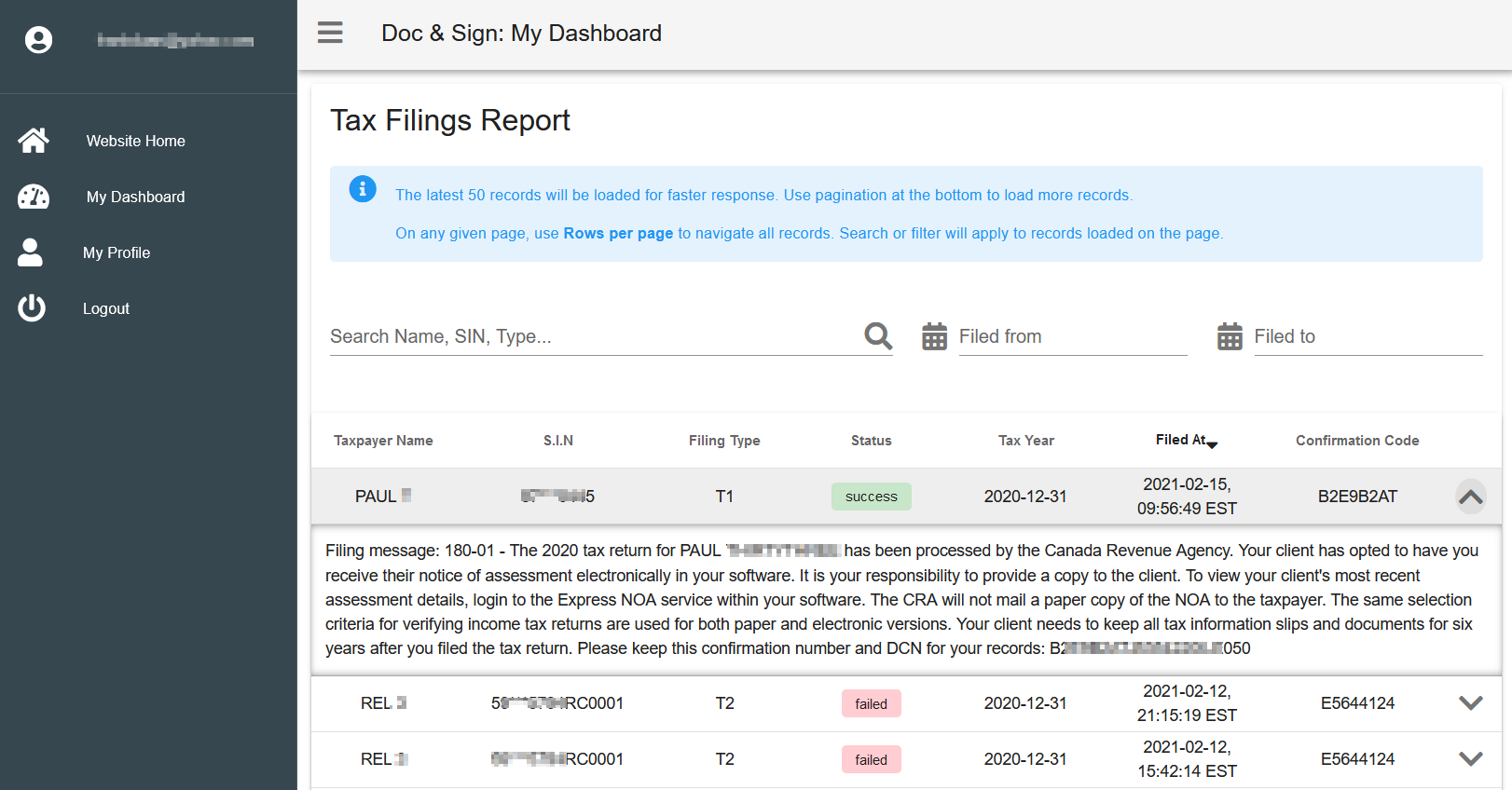 Related FAQs