Get started with T3Express
Prerequisites
   We can efile a prepared T3 return on your behalf with extra 100 points (equivalent to $10.00 + GST/HST), if you don't have an Efiler ID.
Preference Setup in the software
Download and install T3Express from our website first. 
After installation, launch the software. Click the Preference icon first.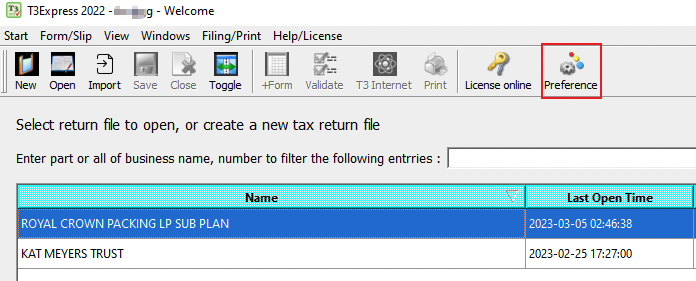 On the Tax preparer info. tab, enter your Efiler ID and password.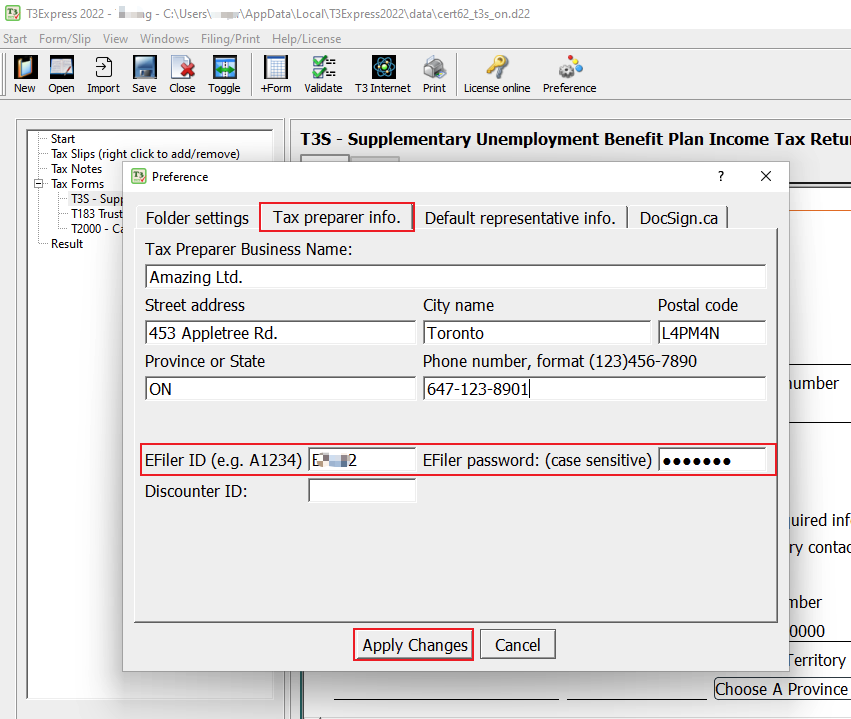 On the DocSign.ca tab, enter the email and password you have registered at docsign.ca.  
  To test the connection between the software and the docsign.ca website, click the Check points button.
If you see a message box with available points, you have entered the correct email and password.
If you see a login failed or error message instead, verify the email/password by login on to the website directly in a browser: https://docsign.ca/login.
You can reset your docsign password by following the instructions on this FAQ if needed.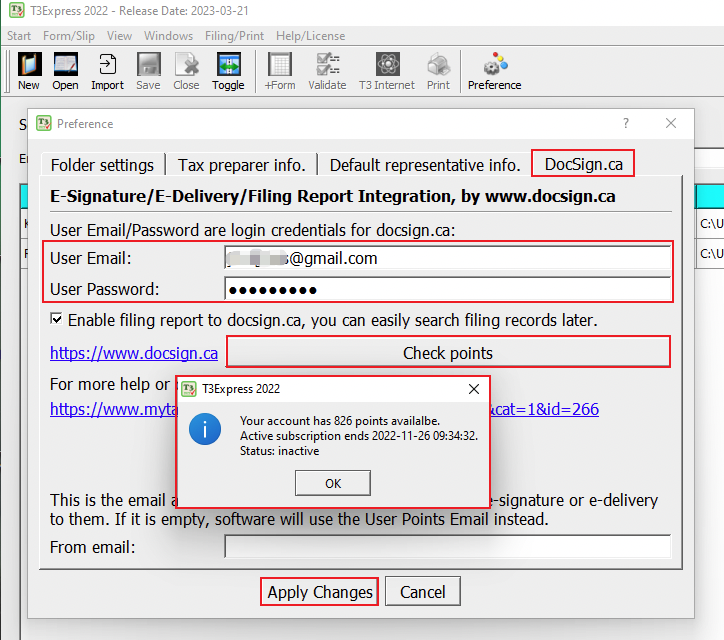 Don't forget to click the Apply Changes button at the bottom to save all information.
Now you are ready to create a new return.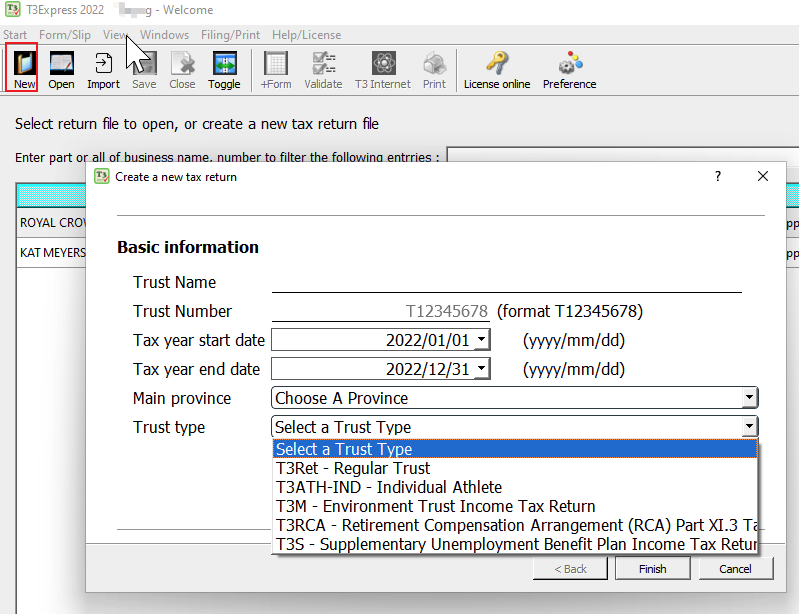 Relevant FAQs