How to import .cor file into T2Express?
Most certified T2 software can do Corporate Internet Filing, it can create .cor files.
T2Express can import .cor file, generated from all certified T2 software, into its own T2 return file. Here are the steps:
Choose menu "Start | Import from COR file"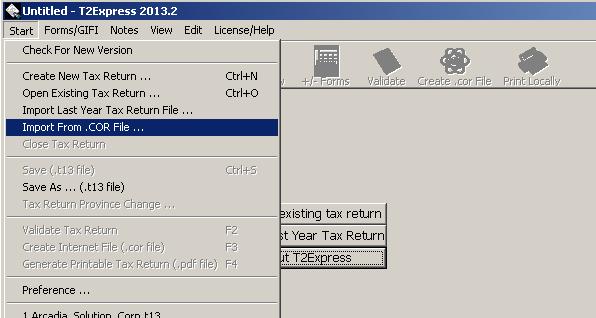 Choose the .cor file from the file browse window, then click the 'Open' button