How to buy bulk license for other years
If you want to buy a bulk license (more than 10 returns) for other years that are not the latest/current year, please follow instructions below (We use the Year 2015 as an example here):
1. Click the Year 2015 link on the left on https://www.mytaxexpress.com/purchase-ge.html page. 
2. Use the "quote the price and make payment here, by Visa, MasterCard or American Express" link to calculate the total amount you need to pay first.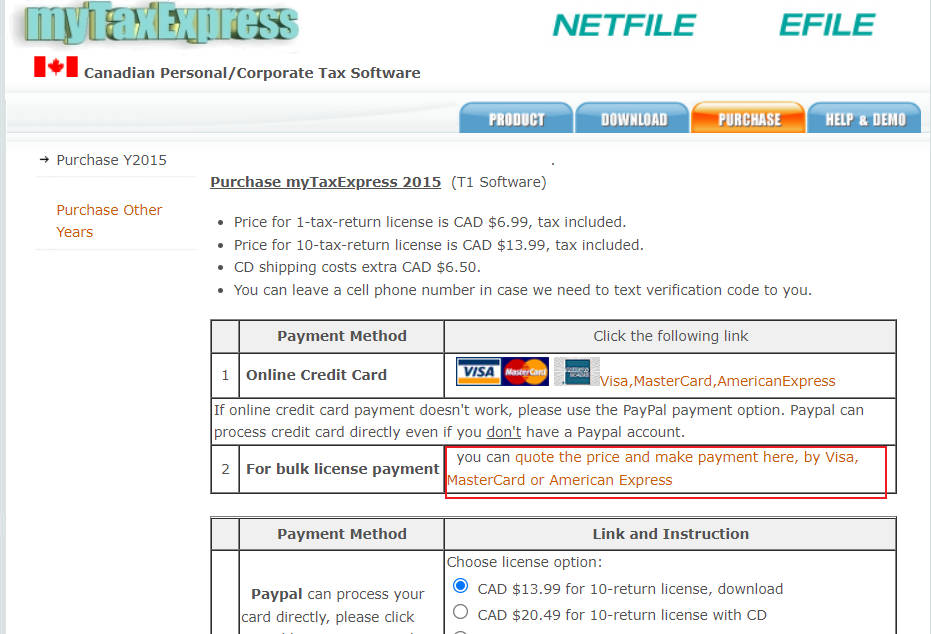 3. If you want to pay with PayPal, click the "Checkout with PayPal" button to redirect to fill in the required information to complete.
Or if you want to pay with a credit card, you can fill in the credit card form at the bottom of the same page, then click the "Submit Credit Card Payment" button.