How to recouple two single return files to a coupled return?
In newer versions of software, first, go to the Start menu at the top of software window. Next, choose "Couple Returns (2to1)". A window will pop up allowing you to locate the two returns you wish to the couple. Simply find the first and second returns by clicking on the "Browse" buttons. When you are done click "Finish" and a coupled return will be generated for you.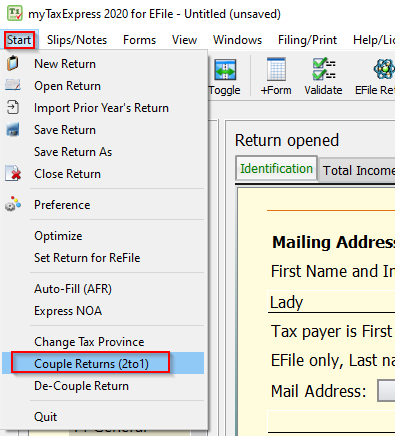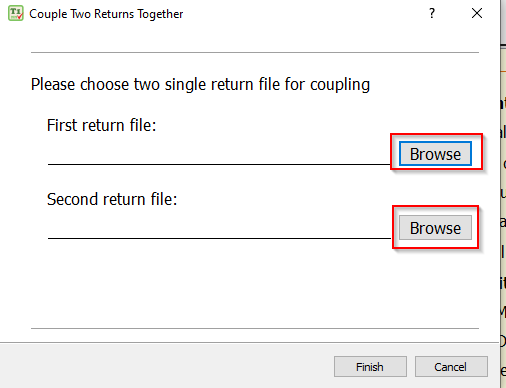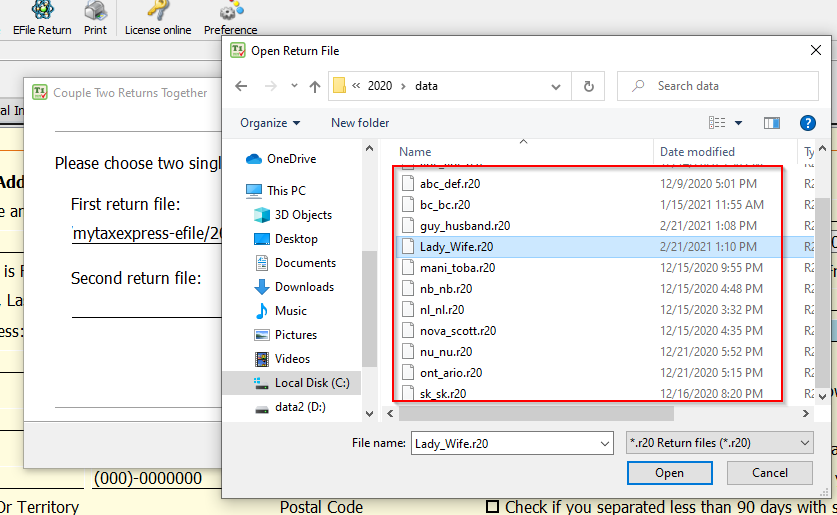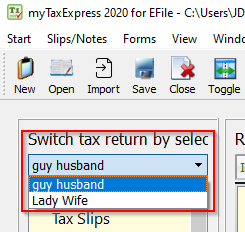 In older versions of software, choose the menu "Start | re-couple tax return", and choose the two single-return files for re-couple.